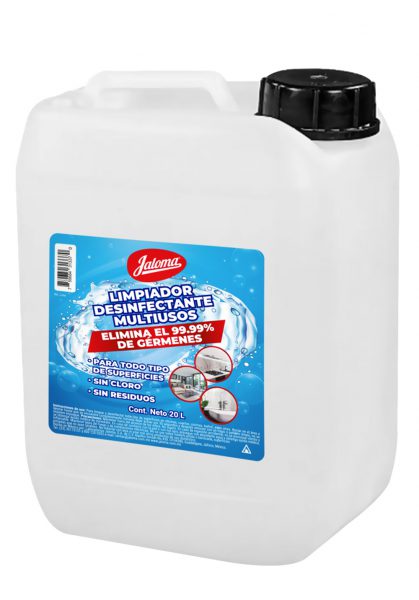 Eliminates 99.99% of germs. For all types of surfaces.
No chlorine and no residue.
USES:
To clean and disinfect all types of surfaces in offices, rooms, kitchens, bathrooms, among others. Spray on the area to be cleaned until it is completely damp, let it act for 30 seconds and then remove with a clean cloth or handkerchief, no rinsing is required.